A BridgeWorks supporter, Bob Miller, rode across Australia in March 2014 and in the process raised awareness and funds to protect the Hill-tribe children and youth at risk of being trafficked in Thailand.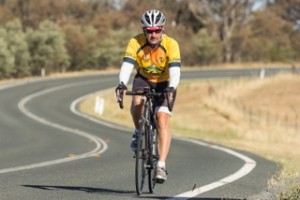 The ride of about 5,000 kilometres started at Perth's Hillary Beach, WA, and ended in Canberra, ACT (via Bondi, Sydney, NSW), taking approximately two months to complete.  Along the way Bob provided updates in a blog that supporters followed – Bob's Blog.
Cycling coast to coast is one of Australia's iconic rides and was also a personal challenge for Bob.  He rode solo and had back-up support for part of the journey. This was a small challenge in comparison to what BridgeWorks faces each day in saving children and youth from a life of being trafficked.
The major focus of the BridgeWorks programs is twofold: one is to remove children and youth at direct risk of being trafficked and the other is to give these children and youth life skills, education and training so that they can become independent within the community.
Bob has completed his ride and is back home in Canberra. You may still continue to donate though and the money he has raised so far as at 5 June 2014 is:

ABOUT BOB
Bob Miller is an Australian p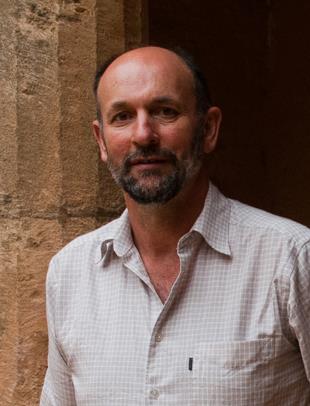 hotographer and educator with a specialisation in archaeological photography.  He has always had a passion for photography and has used his image making in such far broad ranging areas as commercial, press, sport and over 20 years of archaeological photography.  His assignments take him primarily to the Eastern Mediterranean region on sites ranging from Neolithic to Byzantine periods.  When not working, Bob can often be found cycling, sailing or in the outback of Australia.
This ride has been in the planning for about two years. It is not about setting any records, rather the journey and the people he will meet along the way.  The trip is also about raising awareness and help for others in need, specifically the Hilltribe children in Thailand.  Bob feels that if he can make even a small difference in others lives, then that will be a great outcome.
Support Bob's Ride Across Australia by sharing this with others or Donate Now either with the Donate button (secure payment through PayPal) or by contacting us if you wish to make a direct transfer into our bank account.
Please specify the donation is for Bob's Ride so Bob knows the amount that was raised from his ride (add special instructions on review page in PayPal).